Christmas magic For Michigan Fosters.
We're THRILLED to partner with Wellness Co. for our first-annual Christmas Magic for Michigan Fosters initiative to support foster families. This November, for 5 weeks we'll give you 5 ways to make Christmas Magic.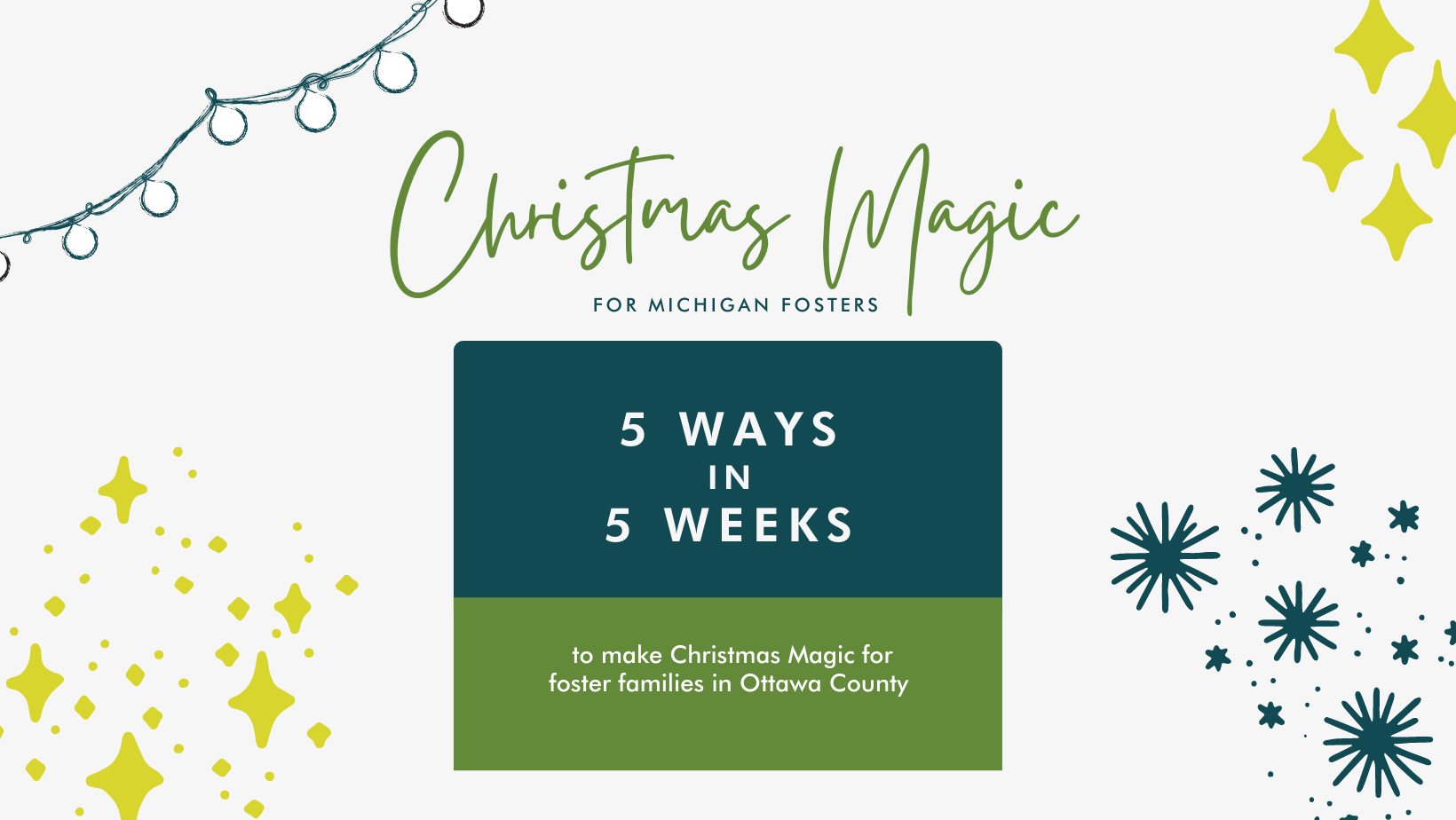 While November is the month for Thanksgiving, we want to work ahead to show foster families how thankful we are for their daily sacrifices with a gift at Christmas time. We'll use all 5 weeks in November to work together with our community by collecting family presents, gift wrapping supplies, restaurant gift cards, and monetary donations.
Dr. Kelsey Prince and her team at Wellness Co. are helping to launch this initiative by opening their doors for donations and encouraging the community to stand alongside foster families in Ottawa County. Read below ways for you can become a part of this initiative.
5 ways in 5 weeks
Family Presents – board games, science kits, smores maker, snow cone machine, badminton set
Gift Wrapping Supplies – wrapping paper, gift boxes, tissue paper, tape, bows, ribbon
Local Restaurant Gift Cards – Holland, Zeeland, Grand Haven, Allendale, Hudsonville, Coopersville, Springlake locally-owned restaurants
Monetary Donations – to create Christmas gifts equally for foster families
Volunteer – to help wrap presents and deliver family gifts
All items can be dropped off at Wellness Co., 400 South State Street, Suite 250, Zeeland.